How we read
it for youLearn more

Random stats
Premier League #38: A photo finish!
Article posted on 21 May 2021
---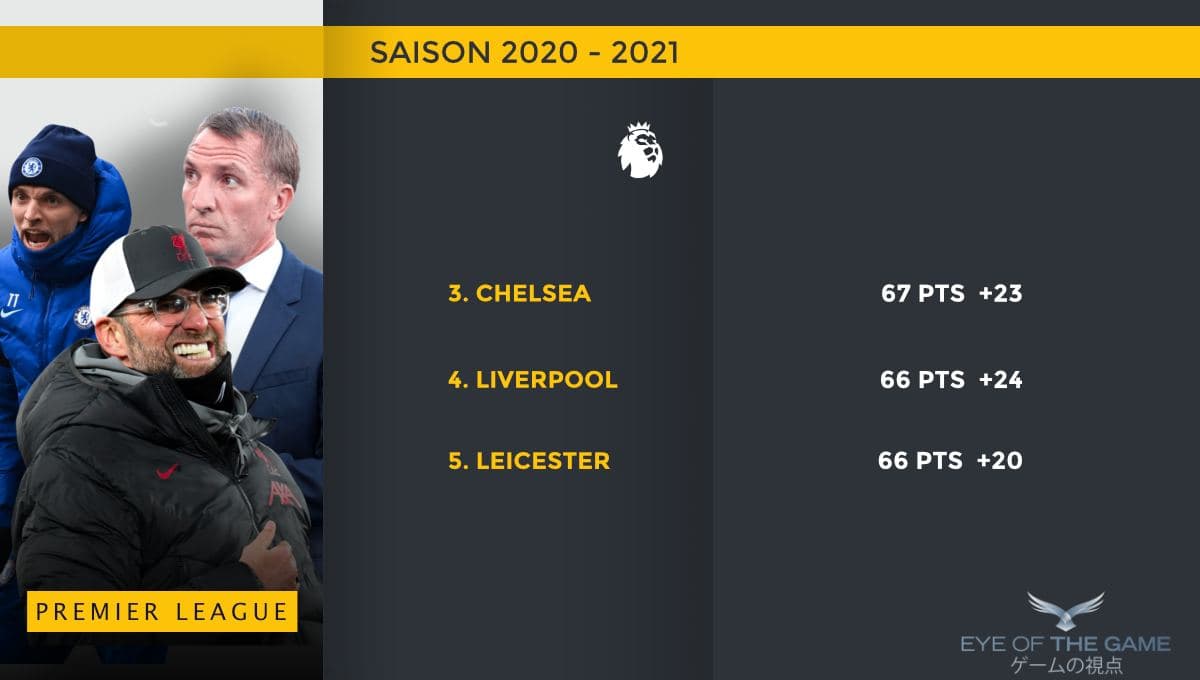 Share
Aston Villa host a Chelsea side that has had a mixed start to the week with a Cup defeat at the weekend and then revenge a few days later against Leicester. In collaboration with VOOSport World we preview not only this game but also the one between Liverpool and Crystal Palace with the in-form Christian 'The Beast' Benteke and finally a focus on Leicester who will host Tottenham.

Matchday #37: A Recap

Chelsea FC: Away performances under Tuchel

Liverpool FC: Nine last matches observations

Champions League qualifiers: three teams, two places!